Spotlight on New Orleans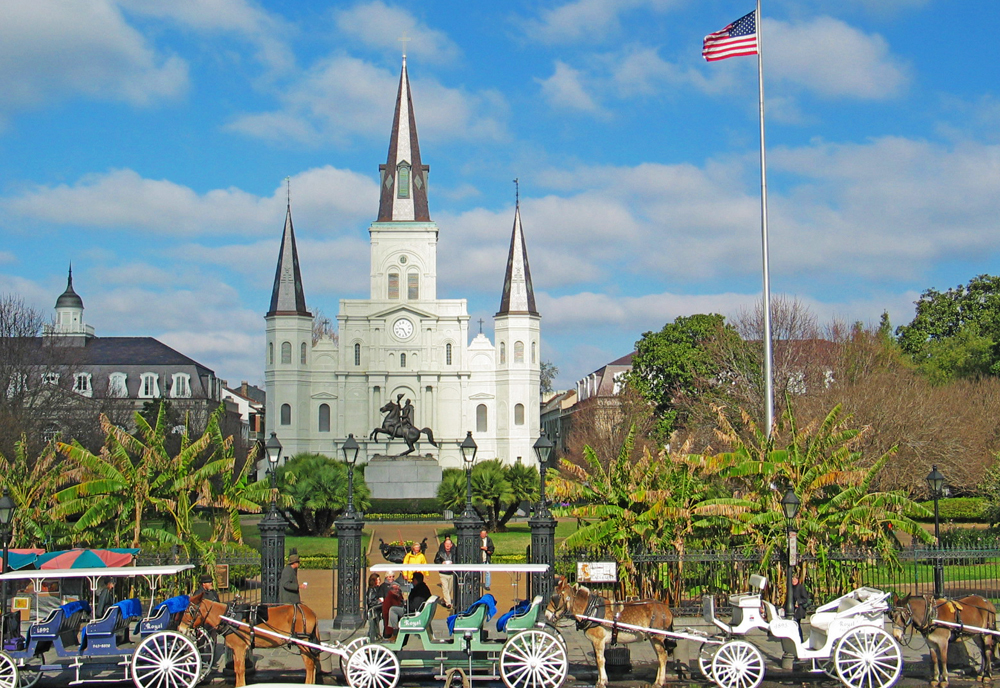 Spotlight on New Orleans
Step into "The Big Easy," a soulful city abound with rich history, mouth-watering Cajun and Creole cuisine, and an incomparable soundtrack. Discover its unique flavors during a cooking class featuring the popular dishes of the city as well as dinner at The Court of Two Sisters. Spend time at either the poignant National World War II Museum or the festive Mardi Gras World. Learn the secrets of the city's famous French Quarter on a walking tour featuring St. Louis Cathedral and the French Marketplace or explore the Historic New Orleans Collection and the Bevolo Gaslight Museum and Workshop. Head out to the swamp for a cruise tour of the bayous and learn about the history and ecology of this fascinating ecosystem. Come to know the city's music when taking in a spirited jazz revue at a French Quarter jazz club. Enjoy a single-hotel stay in the heart of New Orleans' French Quarter amidst jazz, streetcars, and an unmistakable joie de vivre.

With Collette, the World is Within Your Reach
True adventures go beyond incredible destinations or inclusive packages. Collette delivers a sense of possibility across all seven continents.
Since 1918, we have been sharing our love of travel. Today our worldwide travel collection features comprehensive land tours, river cruises, rail journeys, small group tours, family trips, garden holidays and more. With Collette, wake each morning on tour with a new experience in f
...